Available in paperback & ebook from Penguin Random House
Lauren is haunted by visions of missing girls—all she knows is they are all 17 years old, like she is, and they are gone without a trace. A subtle and open-hearted exploration of mental illness.

Indiebound | Barnes & Noble | Books-a-Million | Amazon
---
Accolades: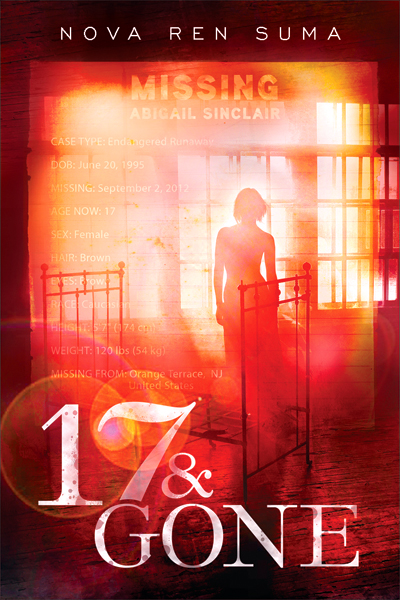 2014 Outstanding Book for the College Bound and Lifelong Learners by YALSA

Bank Street Best Children's Book of the Year

Junior Library Guild Selection
Praise:
"Elegant, riveting, powerful, and poignant, this suspenseful, supernatural tale slips under the skin, inking out a haunting tapestry of menace and madness. Nova Ren Suma is, quite simply, a masterful storyteller and one of my favorite writers."—Libba Bray, author of The Diviners and A Great and Terrible Beauty
"17 & Gone is a sharply compelling story of what happens when we stop seeing what's in front of us and start looking for what's already gone. Intricately plotted and surreally imagined… Suma breaks reality and twists it back together in a devastating and beautiful new form."—Kiersten White, author of Paranormalcy and Mind Games
"Suma follows Imaginary Girls with another reality-blurring, psychologically complex mystery. . . . Suma writes beautifully, drawing readers into Lauren's story and her psyche . . . Through Lauren's unraveling journey, readers learn firsthand what it's like to question one's own sanity."—Publishers Weekly
★ "This is ingeniously crafted . . . A vivid plunge into a world where you don't know that your version of reality can't be trusted. [An] intimate, compelling exploration of a troubled young woman's life."—The Bulletin of the Center for Children's Books, Starred Review
"A compelling, skillfully written page-turner."—Booklist
"Nova Ren Suma, arguably one of the best YA authors writing today, has penned a chilling tale about what it means to be 17 years old and lost. . . . 17 & Gone will frighten readers, not because of its haunting atmosphere, but because Suma grounds her readers in a harsh reality."—BookPage
"Suma's exquisite sentence-level writing and fine eye for creepy detail are in abundant evidence . . ."—Kirkus Reviews
"A truly original novel, different from anything else on the shelves. Suma portrays female relationships with poignant honesty . . . Most notably, Suma blends the real with the fantastic so seamlessly that readers will question everything."—Romantic Times Book Review
---
About the book:
Seventeen-year-old Lauren is having visions of girls who have gone missing. And all these girls have just one thing in common—they are 17 and gone without a trace. As Lauren struggles to shake these waking nightmares, impossible questions demand urgent answers: Why are the girls speaking to Lauren? How can she help them? And… is she next? As Lauren searches for clues, everything begins to unravel, and when a brush with death lands her in the hospital, a shocking truth emerges, changing everything. With complexity and richness, Nova Ren Suma serves up a beautiful, visual, fresh interpretation of what it means to be lost.
Now available from Penguin Random House.
Indiebound | Barnes & Noble | Books-a-Million | Amazon
---
Foreign editions: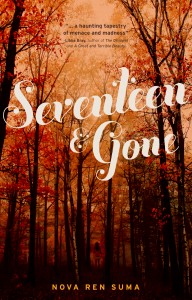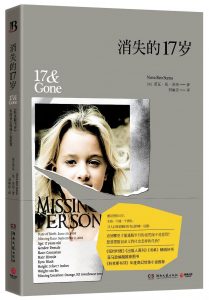 Available:
Australia/New Zealand: Seventeen & Gone — Published by Hardie Grant Egmont 
China: Published by China South Booky Media
Russia: 17 потерянных — Published by Eksmo