by Nova Ren Suma • Coming Sept. 4, 2018, in hardcover and ebook.
SPECIAL PRE-ORDER CAMPAIGN: pre-order the book for some beautiful goodies!
Bina has never forgotten the time she and her mother ran away from home. Her mother promised they would hitchhike to the city to escape Bina's cruel father and start over. But before they could even leave town, Bina had a new stepfather and two new stepsisters, and a humming sense of betrayal pulling apart the bond with her mother—a bond Bina thought was unbreakable.
Eight years later, after too many lies and with trouble on her heels, Bina finds herself on the side of the road again, the city of her dreams calling for her. She has an old suitcase, a fresh black eye, and a room waiting for her at Catherine House, a young women's residence in Greenwich Village with a tragic history, a vow of confidentiality, and dark, magical secrets. There, Bina is drawn to her enigmatic downstairs neighbor Monet, a girl who is equal parts intriguing and dangerous. As Bina's lease begins to run out, and nightmare and memory get tangled, she will be forced to face the terrible truth of why she's come to Catherine House and what it will take for her to leave . . .
Coming September 4, 2018, from Algonquin Young Readers.
Audio edition coming November 20, 2018, from Recorded Books.
PRE-ORDER:
Check out the official pre-order campaign!
McNally Jackson | IndieBound | Barnes & Noble | Books-a-Million | Amazon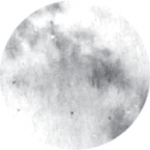 Praise:
"Terrific . . . a Gothic love letter to secret places of New York City and the runaway girls who find them."
—Kelly Link, author of Get in Trouble, Pulitzer Prize Finalist in Fiction
"Nova Ren Suma surpasses herself with this gorgeously-told, mesmerizing, tense and twisted story about the ways in which mothers fail their daughters, the lies that daughters tell their mothers, and the love that girls show one another when all the wolves are closing in."
—Laura Ruby, National Book Award Finalist and Printz-Winning author of Bone Gap
"A Room Away from the Wolves is a beautifully tangled chain, a modern gothic haunting by one of our masters."
—Elana K. Arnold, author of National Book Award Finalist What Girls Are Made Of
"Eerie and atmospheric as only Nova Ren Suma can write, A Room Away from the Wolves is a page-turning thrill. Its unforgettable protagonist is cut from the sharpest sentences and the achiest pieces of life—I couldn't tear my eyes away. Gulp this one down and prepare to be left shivery and spooked and a little bit heartbroken."
—Emily X.R. Pan, New York Times bestselling author of The Astonishing Color of After
"A Room Away From the Wolves had me tight in its grip from page one. It's a captivating and richly told story of mothers and daughters, of losing and finding one's way — with the most brilliantly executed and unforgettable twists and turns. Bina's voice recalls the unsettling beauty and verve of characters like Shirley Jackson's Merricat, but exists as something wholly its own, stunning and true. Don't take a single word of this remarkable book for granted—Nova Ren Suma is a force to be reckoned with. Nobody writes like her."
—Courtney Summers, author of All the Rage and Sadie
Details:
Age range: 14 and up
Grade range: 9 and up
Categories: Teens & YA
Number of pages: 304
Publication date: September 04, 2018
ISBN: 9781616203733
For an advance reading copy for review or press coverage, please contact:
Jacquelynn Burke
Publicity Manager, Algonquin and Algonquin Young Readers
jackie@algonquin.com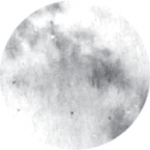 Press:
A Room Away from the Wolves cover art © 2018 by Sarah J. Coleman.