Available in hardcover, paperback, and ebook from Algonquin
Audio available from Recorded Books

The latest Edgar Award–nominated novel by Nova Ren Suma: A mesmerizing Gothic tale about the dark secrets Bina discovers when she runs away to the home her mother once loved and lost.
Bookshop | IndieBound | Barnes & Noble | Books-a-Million | Amazon |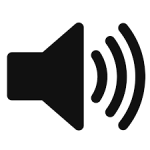 Audible
---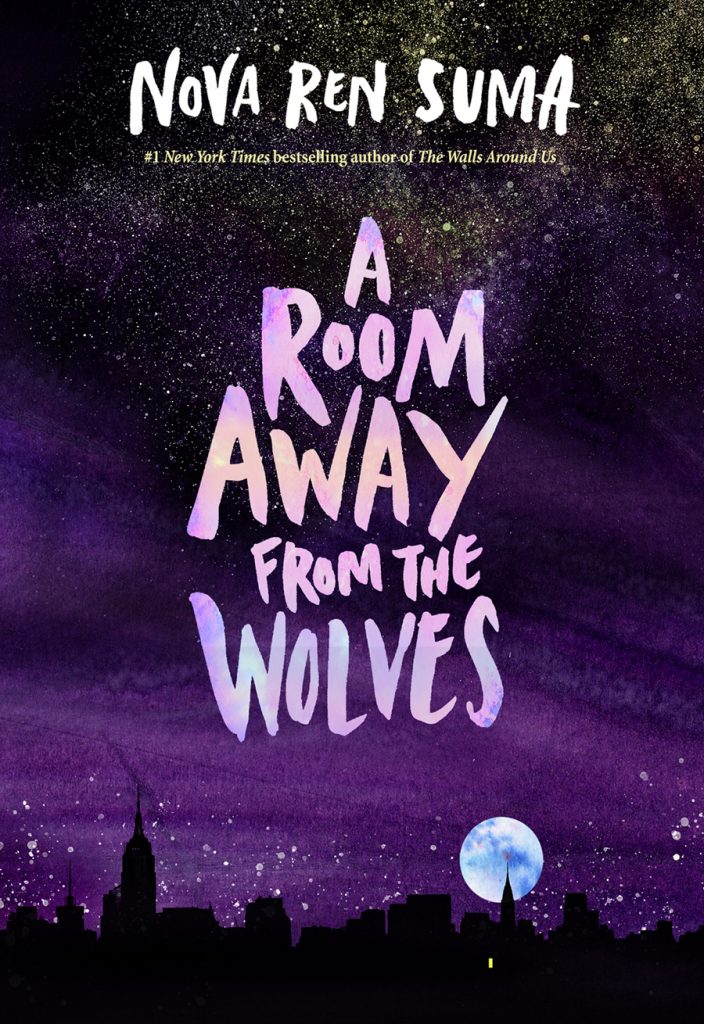 Accolades:
2019 Edgar Award finalist
An NPR Best Book of 2019
A School Library Journal Best Book of the Year
A Junior Library Guild Selection
Praise:
"Harks back to Shirley Jackson (a creepy house!), Sir Walter Scott (a cursed opal!), and Henry James (another creepy house!) . . . It's all mist and mood . . . shiver-inducingly delicious."
—The New York Times Book Review
"Terrific . . . a Gothic love letter to secret places of New York City and the runaway girls who find them."
—Kelly Link, author of Get in Trouble, Pulitzer Prize Finalist in Fiction
"Nova Ren Suma surpasses herself with this gorgeously-told, mesmerizing, tense and twisted story about the ways in which mothers fail their daughters, the lies that daughters tell their mothers, and the love that girls show one another when all the wolves are closing in."
—Laura Ruby, National Book Award Finalist and Printz-Winning author of Bone Gap
"A Room Away from the Wolves is a beautifully tangled chain, a modern gothic haunting by one of our masters."
—Elana K. Arnold, author of National Book Award Finalist What Girls Are Made Of
"Eerie and atmospheric as only Nova Ren Suma can write, A Room Away from the Wolves is a page-turning thrill. Its unforgettable protagonist is cut from the sharpest sentences and the achiest pieces of life—I couldn't tear my eyes away. Gulp this one down and prepare to be left shivery and spooked and a little bit heartbroken."
—Emily X.R. Pan, New York Times bestselling author of The Astonishing Color of After
"A Room Away From the Wolves had me tight in its grip from page one. It's a captivating and richly told story of mothers and daughters, of losing and finding one's way — with the most brilliantly executed and unforgettable twists and turns. Bina's voice recalls the unsettling beauty and verve of characters like Shirley Jackson's Merricat, but exists as something wholly its own, stunning and true. Don't take a single word of this remarkable book for granted—Nova Ren Suma is a force to be reckoned with. Nobody writes like her."
—Courtney Summers, author of Sadie
"Her narratives are subtle, quicksilver creatures, her language is elegant, and her characters keep more secrets than they reveal. If this book was a dessert, it wouldn't be a chocolate chip cookie or a vanilla birthday cake—it would be an earl grey lavender macaroon, or maybe balsamic fig ice cream. It isn't the usual flavor, and that's what makes it so exciting."
—NPR
★ "A gorgeously written and evocative ghost tale set in a storied boardinghouse for troubled young women . . . Suma is a masterly storyteller, here creating a thoroughly unreliable modern narrator in a deliciously creepy gothic haunt. With much to mull over and discuss, this is a taut and nuanced coming-of-age tale perfect for fans of E. Lockhart's We Were Liars and Meg Wolitzer's Belzhar."
—School Library Journal, starred review
★ "This is Muriel Spark's great boarding-house novel The Girls of Slender Means turned to creepy gothic, and turned to it very well indeed. Suma's writing is taut, potent, and enticing as she establishes Bina's vulnerability and crafts the oppressive, plush, and enigmatic world of Catherine House."
—The Bulletin of the Center for Children's Books, starred review
"Nova Ren Suma is a master at quiet shock and awe and she unleashes all of her power in this novel. There are wolves in the life of every teenage girl, she whispers; don't turn your back or they might get you, too."
—Locus
"This beautiful story is full of magical realism and luscious, lyrical writing."
—Buzzfeed
"Nova Ren Suma is a YA horror legend, and in her latest book, A Room Away from the Wolves, she proves her prowess at writing dark, unsettling, page-turning tales."
—Bustle
"Nova Ren Suma's marvelous book is the thrilling and moving story of a young woman's escape to Gotham and the world she finds there."
—Flavorwire
"Suma's latest gothic chiller contains all the components her fans have come to expect: an unreliable narrator; a haunted space; fraught, complicated female relationships; and a deliciously dark, moody atmosphere delivered in lyrical and evocative prose."
—The Horn Book Magazine
"Suma drapes her dark, enigmatic novel in a gauzy, supernatural veil, under which readers will observe a runaway teen's search for safety and an understanding of her mother's past . . . Suma's surreal writing examines the blurred edges of life, lies, freedom, and mother-daughter relationships, leaving the reader with questions and a tangled sense of wonder."
—Booklist
"There's something so beautiful about the way A Room Away from the Wolves is written. It's a haunting, riveting, and oh so delightfully mysterious story to get lost in. Believe me, you will get lost in this story. The tension that builds as this story begins to unfold won't let you put the book down until you're tearing through the last page."
—The Nerd Daily
"This urban fable is a marvel of mood and magic."
—Melissa Albert for B&N Teen
"I'd tell you how lovely the writing is, how smoothly crafted, and how haunting, but does Nova Ren Suma ever provide anything that isn't?"
—Dahlia Adler for B&N Teen
---
About the book:
Bina has never forgotten the time she and her mother ran away from home. Her mother promised they would hitchhike to the city to escape Bina's cruel father and start over. But before they could even leave town, Bina had a new stepfather and two new stepsisters, and a humming sense of betrayal pulling apart the bond with her mother—a bond Bina thought was unbreakable.
Eight years later, after too many lies and with trouble on her heels, Bina finds herself on the side of the road again, the city of her dreams calling for her. She has an old suitcase, a fresh black eye, and a room waiting for her at Catherine House, a young women's residence in Greenwich Village with a tragic history, a vow of confidentiality, and dark, magical secrets. There, Bina is drawn to her enigmatic downstairs neighbor Monet, a girl who is equal parts intriguing and dangerous. As Bina's lease begins to run out, and nightmare and memory get tangled, she will be forced to face the terrible truth of why she's come to Catherine House and what it will cost for her to leave . . .
In A Room Away from the Wolves, critically acclaimed and New York Times bestselling author Nova Ren Suma weaves a spellbinding ghost story about who deserves a second chance, how we lie to those around us and ourselves, and what lengths girls will go to in order to save each other.
Now available from Algonquin.
Audio edition from Recorded Books. Narrated by Sandy Rustin.
Bookshop | IndieBound | Barnes & Noble | Books-a-Million | Amazon
---
Selected press links:
Excerpts
"Book Excerpt: A Young Woman's Escape to New York in A Room Away From the Wolves" on Flavorwire
"Read a Lost Chapter from A Room Away from the Wolves" on Tor.com

"

A Room Away from the Wolves

by Nova Ren Suma Is an Eerie YA Novel with Major Shirley Jackson Vibes" cover and excerpt reveal on Bustle
Interviews & Podcasts
"Nova Ren Suma On Ghosts, Unreliable Narrators, & A Room Away from the Wolves" interview on School Library Journal

"Nova Ren Suma: Writing Through the Darkness" podcast interview on

88 Cups of Tea
"In Conversation: Courtney Summers and Nova Ren Suma on Telling the Stories of the Girls Who Haunt Us" joint interview on B&N Teen
"A Room Away from the Wolves: An Interview with Nova Ren Suma" interview on The Book Smugglers 
First Draft Podcast: Nova Ren Suma interviewed by Sarah Enni on First Draft Podcast

"What Book Hooked You?: Author Nova Ren Suma" podcast interview on

What Book Hooked You?
Essays & Guest Posts
"What is it about a good ghost story that fascinates me so much?" essay on

YA Interrobang
"A Room Away From The Wolves—26 versions later: a cover of sparkling gliminalism" artwork reveal and post on Medium by Sarah J. Coleman
Features & Lists
A Room Away from the Wolves cover art © 2018 by Sarah J. Coleman.