Available in paperback & ebook from Penguin Random House
Audio available from Recorded Books
Nova's acclaimed YA debut novel—the fantastical story of two sisters named Ruby and Chloe, their strong bond, and the dead body that threatens to break it.

Bookshop | Indiebound | Barnes & Noble | Books-a-Million | Amazon |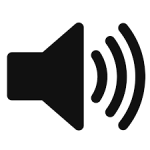 Audible
---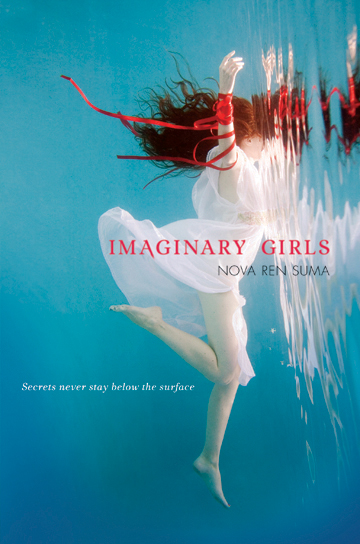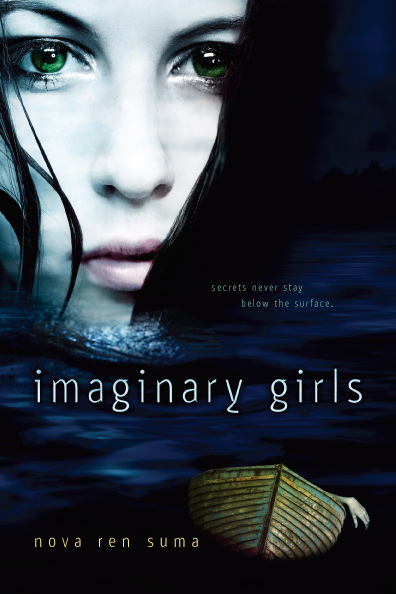 Accolades:
A 2014 Outstanding Book for the College Bound and Lifelong Learners by YALSA
A Junior Library Guild Selection
A YALSA 2016 Popular Paperbacks for Young Adults Selection
Praise:
"Eerie and gripping and told with lush and inviting scenes, Imaginary Girls will haunt its readers. An intensely vivid portrayal of love and no-choice loyalty and power that has no easy answers."—Aimee Bender, author of The Particular Sadness of Lemon Cake
"A surreal little nightmare in book form. I just loved it. Nova Ren Suma's voice is unique and riveting, and so is the indelible Ruby, who dominates the reader from the very first page. It's the book everyone will be dying to talk about."—Nancy Werlin, author of Impossible and Extraordinary
★ "A surreal and dreamy world where magical thinking is carried to a chilling extreme. Suma uses the story's supernatural horror movie–ready elements in the best of ways; beneath all the strangeness lies beauty, along with a powerful statement about the devotion between sisters."—Publishers Weekly, Starred Review
★ "A sexy, surreal, and touching exploration of the outer limits of sisterly love's power.… This glittering puzzle box of a story about the exertion of one girl's will over life and death is as moving as it is creepy."—Kirkus Reviews, Starred Review
★ "A strange, passionate tribute to sisterly bonds and an ominous, delicious tale that'll scare everybody away from swimming for the summer, if not eternity."—The Bulletin of the Center for Children's Books, Starred Review
★ "…An atmospheric piece that draws readers in and holds them through unexpected developments."—School Library Journal, Starred Review
"There are ominous undertones to Nova Ren Suma's poetic young-adult debut… With Imaginary Girls, Suma offers an atmospheric and creepy take on the life-and-death desperation of dysfunctional sibling love."—The Los Angeles Times
"Imaginary Girls will submerge its readers in an eeriness and intensity not often felt in YA literature."—BookPage
"Suma's mesmerizing page-turner is twisty as eelgrass . . . Original, atmospheric, and as spectrally gorgeous as its cover image, Imaginary Girls will keep teen readers wondering what lies in the depths."—Chronogram Magazine
"A story of sisterhood and secrecy set in a nightmarish New England version of Weetzie Bat's Los Angeles, full of delicious food, gorgeous imagery, and a very blurry line between reality and magic."—ROOKIE
"Just hold on tight, channel your inner Shirley Jackson, and immerse yourself in one subtle and twisted sibling relationship, courtesy of Nova Ren Suma. Imaginary Girls is one original dark tale and a read I doubt I will forget."—Bookslut
---
About the book:
Chloe's older sister, Ruby, is the girl everyone looks to and longs for, who can't be captured or caged. After a night with Ruby's friends goes horribly wrong and Chloe discovers a dead body floating in the reservoir, Chloe is sent away—away from home, away from Ruby.
But Ruby will do anything to get her sister back, and when Chloe returns home at last, she finds a precarious and deadly balance waiting for her. As Chloe flirts with the truth that Ruby has hidden deeply away, the fragile line between life and death is redrawn by the complex bonds of sisterhood.
Imaginary Girls is a masterfully distorted vision of family with twists that beg for their secrets to be kept.
Now available from Penguin Random House.
Audio edition from Recorded Books, narrated by Emma Galvin.
Bookshop | Indiebound | Barnes & Noble | Books-a-Million | Amazon
---
Foreign editions:
Australia/New Zealand—Pier 9/Murdoch Books