Now in hardcover, paperback, & ebook from Algonquin
Audio available from Recorded Books
Spanish language edition from Penguin Random House

The #1 New York Times bestseller and Edgar Award finalist that garnered seven starred reviews. A ghostly story of suspense told in two voices—one living and one dead.
Bookshop | Indiebound | Barnes & Noble | Books-a-Million | Amazon |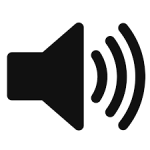 Audible
---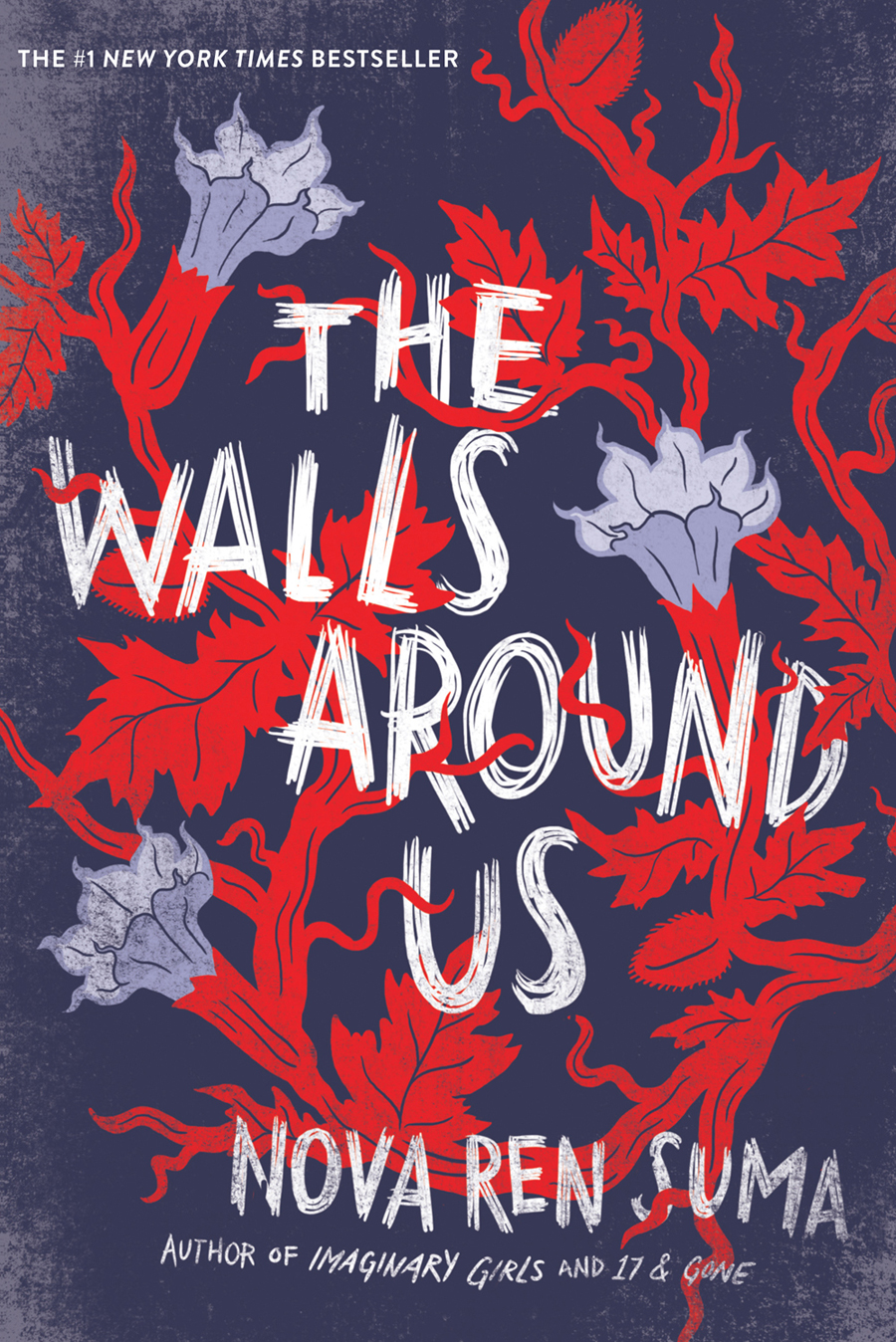 Accolades:
The #1 Spring 2015 Kids' Indie Next Pick
A Boston Globe Best Book of the Year
An NPR Great Read of 2015
A School Library Journal Best Book of the Year
A Horn Book Magazine 2015 Fanfare Selection
A Chicago Public Library Best Book of the Year
A Book Riot Best of 2015 Pick
Winner of the 2016 Cybils Award in Speculative YA Fiction
A 2016 Tayshas Reading List Selection
A Junior Library Guild Selection
A YALSA 2016 Best Fiction for Young Adults Selection
An Amazon Best Book of the Month for March
An Amazon Big Spring Reads Pick
The 2015 First-Year Read for Salem College
A Most Anticipated Book of 2015 on iBooks
A Top Rated YA Pick for Spring on Kobo
A Bank Street Best Children's Book of the Year
A Capitol Choices 2016 List Selection
A Garden State Teen Book Award Finalist
Praise:
"With evocative language, a shifting timeline and more than one unreliable narrator, Suma subtly explores the balance of power between the talented and the mediocre, the rich and the poor, the brave and the cowardly—and the unpleasant truths that are released when those scales are upset. To reveal more would be to uncover the bloody heart that beats beneath the floorboards of this urban-legend-tinged tale. Suffice it to say that each girl gets what she deserves in a supernatural twist of Shyamalanian proportions." —The New York Times Book Review
"Part ghost story and part love song to teenage girls, this book illuminates both the beauty and the pain of youthful friendships. It paints a raw and unromantic portrait of the little societies that girls create, whether in the dance studio or the prison yard."—NPR
★ "Suma excels in creating surreal, unsettling stories with vivid language, and this psychological thriller is no exception. Along the way, Suma also makes a powerful statement about the ease with which guilt can be assumed and innocence awarded, not only in the criminal justice system, but in our hearts—in the stories we tell ourselves. A fabulous, frightening read."—Booklist, Starred Review
★ "The wholly realistic view of adolescents meeting the criminal justice system is touched at first with the slimmest twist of an otherworldly creepiness, escalating finally to the truly hair-raising and macabre. Eerie, painful and beautifully spine-chilling."—Kirkus Reviews, Starred Review
★ "A haunting and evocative tale of magical realism . . . Suma's unflinchingly honest depiction of the potentially destructive force of female friendship and skillful blending of gritty realism with supernatural elements is reminiscent of Laurie Halse Anderson's Wintergirls, and the eerie mood she evokes is unnervingly potent."—School Library Journal, Starred Review
★ "In lyrical, authoritative prose, Suma weaves the disparate lives of [the] three girls into a single, spellbinding narrative that explores guilt, privilege, and complicity with fearless acuity. . . The twisting, ghostly tale of Ori's life, death, and redemption is unsettling and entirely engrossing."—The Horn Book Magazine, Starred Review
★ "Powerful . . . The compelling narrative, written in scintillating prose and featuring incredibly real characters, brings the two stories together in an explosive finale with a supernatural twist that results in a satisfying resolution."—VOYA, Starred Review
★ "The author explores the complex tapestry of truth and memory, and the idea of freedom as a state of mind versus the physical imprisonment society places upon others. Is Amber safer at Aurora Hills than she was at home? Who is freer, Vee or Ori? Just try to put this down."—Shelf Awareness for Readers, Starred Review
★ "Suma craftily sets the two stories against one another, moving between Violet's fiercely grounded account and Amber's hauntingly destabilized one, enticing readers to figure out how the pieces go together; it's clear right from the opening that something is off-kilter at Aurora Hills, so the uncertainty is gratifyingly disturbing."—The Bulletin of the Center for Children's Books, Starred Review
"The Walls Around Us is a suspenseful tour-de-force. It is a ghost story of the best sort, the kind that creeps into your soul and haunts you with doubts about what you think you know and what you choose to believe. Above all, it is a thoughtful, heart-probing examination of innocence and guilt, friendship and betrayal, humanity and inhumanity, of the crimes we excuse and the prisons we create for ourselves, and the razor-wire-thin line that separates one from the other."—Libba Bray, author of The Diviners and A Great and Terrible Beauty
"Fearlessly imagined and deliciously sinister, The Walls Around Us is an unmissable novel crafted by a spellbinding storyteller. Nova Ren Suma's talent is on display in every sentence; her prose is hypnotic, luring the reader deeper and deeper into this original, shocking narrative with each artfully chosen word. Without question, this is the book of the year."—Michelle Hodkin, author of The Mara Dyer Trilogy
"The Walls Around Us passionately testifies to the ways in which girls are walled up, held down, fenced in. It's a gorgeously written, spellbinding ghost story forged from ugly reality. . . . 'Everything I know about bombs tells me they are built to explode,' Amber observes at one point. Nova Ren Suma's prose hums with such power and fury that when the explosions do happen, they seem unavoidable."—Chicago Tribune
"Written in luscious and deliciously creepy prose not easy to forget…This is a story about guilt and innocence, about secrets and how deep we let people into those places within us, and it's a story about how the past can define our present, even if we try desperately to keep that past under wraps. Put it on your radars now; this is an outstanding literary young adult novel more than worth the wait."—Book Riot
"A tour-de-force packing immense emotional power . . . Suma takes risks here that few authors are capable of, and most readers do not dare hope for."—LOCUS: The Magazine of the Science Fiction & Fantasy Field
"…[S]ome people are guilty and damnable, and some are innocent and good — and the ones who fall in between are simply innocuous. This stark character classification isn't a flaw, but rather, a demonstration of Suma's fantastic writing. Her images, even the horrible ones, linger like dust and glitter after an epic stage performance."—The Boston Globe
"Suma interweaves past and present with a haunting sense of unease, drawing readers onward with well-executed suspense and the compelling voices of her two narrators."—Publishers Weekly
"Suma has one of the freshest, most creative voices in YA. Her explorations of female darkness and the intersection between madness and sanity result in some of the most interesting books out today. All her books are must-reads for teenage girls; this latest is no exception. In lyrical, haunting prose and alternating narration, a twisted, psychologically terrifying truth comes to light in this addictive page-turner."—RT Book Reviews, A Top Pick
"This is a powerful portrayal of how teenage girls can be caged—by society, by the criminal justice system, and by each other. The Walls Around Us isn't just the best thing I've read this year, it's one of the best books I've ever read."—ROOKIE
"Unexplained phenomena, dark back stories, bloody flashbacks, creepy characters, and a shocking denouement are enough to keep the sinister suspense going, much to the thrill of today's YA readers. This is an intense, hypnotic, and absorbing read. A movie can't be far behind."—BookPage
---
About the book:
The Walls Around Us is a ghostly story of suspense told in two voices—one still living and one long dead. On the outside, there's Violet, an eighteen-year-old dancer days away from the life of her dreams when something threatens to expose the shocking truth of her achievement. On the inside, within the walls of a girls' juvenile detention center, there's Amber, locked up for so long she can't imagine freedom. Tying these two worlds together is Orianna, who holds the key to unlocking all the girls' darkest mysteries.
We hear Amber's story and Violet's, and through them Orianna's, first from one angle, then from another, until gradually we begin to get the whole picture—which is not necessarily the one that either Amber or Violet wants us to see.
Nova Ren Suma tells a supernatural tale of guilt and innocence, and what happens when one is mistaken for the other.
Now available from Algonquin.
Audio edition from Recorded Books, narrated by Georgia King and Sandy Rustin.
Bookshop | Indiebound | Barnes & Noble | Books-a-Million | Amazon
---
Foreign editions: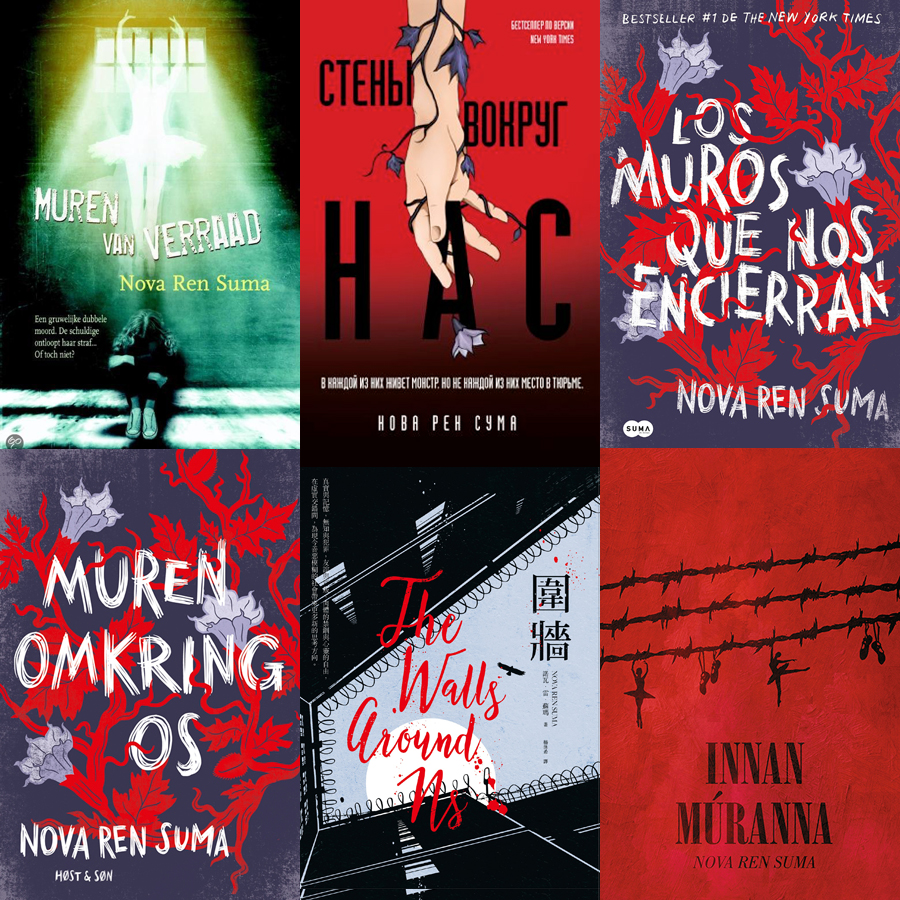 Available or forthcoming:
The Walls Around Us art © 2014 by Connie Gabbert.