Short works of mine have appeared or are forthcoming in the following anthologies:
---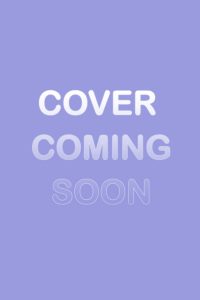 It's a Whole Spiel
Edited by Katherine Locke & Laura Silverman
Forthcoming from Knopf in Fall 2019
It's a Whole Spiel will contain contemporary stories with Jewish protagonists who are diverse in sexuality, ability, race, and level of religious observance.
The anthology features some incredible Jewish authors writing in the YA field today, including Dahlia Adler, Adi Alsaid, David Levithan, C. Alexander London, Hannah Moskowitz, and Rachel Lynn Solomon.
Cover reveal and pre-order links coming soon.
---
Toil & Trouble
Edited by Jessica Spotswood & Tess Sharpe
Now available in hardcover and ebook from Harlequin Teen
History is filled with stories of women accused of witchcraft, of fearsome girls with arcane knowledge. Toil & Trouble features fifteen stories of girls embracing their power, reclaiming their destinies and using their magic to create, to curse, to cure—and to kill.
This anthology also features stories by Brandy Colbert, Zoraida Córdova, Andrea Cremer, Kate Hart, Emery Lord, Elizabeth May, Anna-Marie McLemore, Tehlor Kay Mejia, Tess Sharpe, Lindsay Smith, Jessica Spotswood, Robin Talley, Shveta Thakrar, and Brenna Yovanoff.
[Indiebound] [Barnes & Noble] [Books-a-Million] [Amazon]
---
Here We Are: Feminism for the Real World
Edited by Kelly Jensen
Now available in paperback and ebook from Algonquin Young Readers
Forty-four writers, dancers, actors, and artists contribute essays, lists, poems, comics, and illustrations about everything from body positivity to romance to gender identity to intersectionality to the greatest girl friendships in fiction. Together, they share diverse perspectives on and insights into what feminism means and what it looks like.
This anthology also features work by Laurie Halse Anderson, Mia and Michaela DePrince, Roxane Gay, Mindy Kaling, Kody Keplinger, Malinda Lo, Daniel José Older, Ashley Hope Pérez, Courtney Summers, Wendy Xu, and many more.
[Indiebound] [Barnes & Noble] [Books-a-Million] [Amazon]
---
Slasher Girls & Monster Boys
Edited by April Genevieve Tucholke
Now available in hardcover, paperback, ebook, and audio from Penguin Random House
A host of the sharpest young adult authors come together in this collection of terrifying tales and psychological thrillers. From blood horror, to the supernatural, to unsettling, all-too-possible realism, this collection has something for anyone looking for an absolute thrill.
This anthology also features stories by Stefan Bachmann, Leigh Bardugo, Kendare Blake, A. G. Howard, Jay Kristoff, Marie Lu, Jonathan Maberry, Danielle Paige, Carrie Ryan, Megan Shepherd, McCormick Templeman, April Genevieve Tucholke, and Cat Winters.
My story, "The Birds of Azalea Street," was reprinted in Year's Best YA Speculative Fiction 2015, published by Kaleidoscope/Twelfth Planet Press, 2016.
[Indiebound] [Barnes & Noble] [Books-a-Million] [Amazon]
---
Short stories of mine have also been published in Gulf Coast, LIT, New York Stories, Orchid, The Portland Review, and Small Spiral Notebook.