My YA Novel Writing Workshops & Retreats at the Djerassi Resident Artists Program in February and June 2014 were such a resounding success—and such a joy to lead!—that I am doing another week-long YA novel workshop in June 2015! And exciting news: Applications are now open.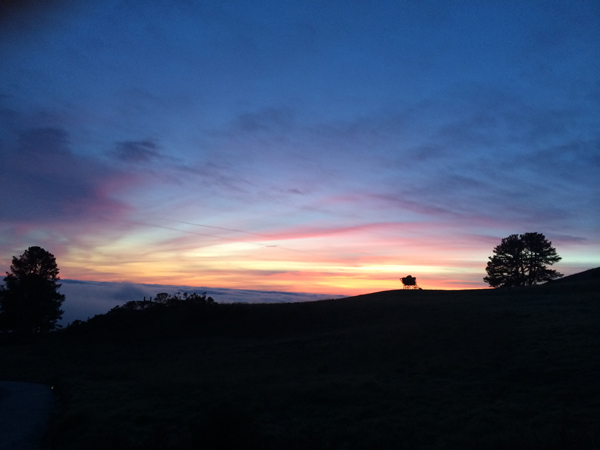 The Young Adult Novel Writing workshop and retreat in 2015 will run June 21–26. It's a fiction workshop tailored for writers working on YA novels of any style and genre, featuring daily critique sessions and time to retreat and produce new work. Includes 75 pages (25 for group critique; 50 in private conference) of manuscript review. Full novel review available for an additional fee. For more information about the workshop, and also for testimonials from writers who attended the 2014 Djerassi workshops with me, please check out this page. You are also very welcome to email me directly with any questions you may have.
And yes… though it is a ways away, applications are now open!
The deadline is February 26, 2015, and I will be reviewing all the applications at once, and notifying by March 12, so there is no rush to apply… But if you're writing a YA novel and want a beautiful retreat experience while taking a workshop with me, I hope you will consider applying.
I've added the option of a full novel review with me in private conference after some feedback from last year's workshop writers, so if that intrigues you, I will send more details on that to accepted applicants in March.
p.s. If you happen to be reading this post and you don't write YA, I want to tell you that you can still take a week-long workshop at the Djerassi Resident Artists Program! Workshop retreats in 2015 have also been announced on Writing Your Book-Length Manuscript with Jane Vandenburgh, Flash Points Fiction Writing with Laurie Stone, Writing the Debut Novel the Non-MFA Way with Heidi Durrow, Writing the Spec TV Pilot with Jamie Pachino, and Environmental Life Writing with Ann Fisher-Worth. For information on all the workshop retreats being offered in 2015, and for links to apply, visit the Djerassi website.