Two more trade reviews for The Walls Around Us have come in… and they are both starred! I'm excited to share snippets from the reviews from The Horn Book Magazine and School Library Journal here: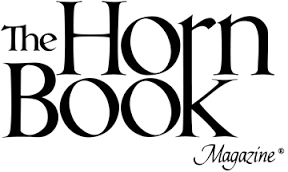 The Horn Book Magazine announced that The Walls Around Us would be one of the lucky books receiving a starred review in the March/April 2015 issue! Here is a little peek at what they will be saying:
★ "In lyrical, authoritative prose, Suma weaves the disparate lives of [the] three girls into a single, spellbinding narrative that explores guilt, privilege, and complicity with fearless acuity. . . . The twisting, ghostly tale of Ori's life, death, and redemption is unsettling and entirely engrossing."
Thank you so much, Horn Book! The full starred review will be published soon.
And School Library Journal just posted a sneak peek of some upcoming reviews, and revealed the full starred review for The Walls Around Us, which will appear in the March 2015 issue. Here is the full review:
SUMA, Nova Ren. The Walls Around Us. 336p. ebook available. Algonquin. Mar. 2015. Tr $17.95. ISBN 9781616203726.
Gr 9 Up –This haunting and evocative tale of magical realism immerses readers in two settings that seem worlds apart. The book is told in alternating first-person voices from the perspective of two teenagers: lonely Amber, who at age 13 was convicted of murdering her abusive stepfather and sent to Aurora Hills, a juvenile detention facility, and Vee, an insecure yet ruthlessly ambitious Julliard-bound ballerina. Through Vee's and Amber's recollections, readers learn about talented, kind-hearted Ori, Vee's former best friend and a dancer herself, who after being convicted of a heinous crime is sent to Aurora Hills, where she becomes Amber's roommate—and where soon after a strange tragedy occurs. Though the plotting of this taut, gripping suspense leans heavily on ghosts and murder and will easily attract teens, this is no mere thriller. The prose is mesmerizing, laced with visceral, gorgeous figurative language, and draws subtle parallels between the disciplined, constricting world of ballet and the literal prison in which Amber and Ori find themselves. Believable and well developed, Vee and Amber have strong, unforgettable voices that ring true. Suma's unflinchingly honest depiction of the potentially destructive force of female friendship and skillful blending of gritty realism with supernatural elements is reminiscent of Laurie Halse Anderson's Wintergirls (Viking, 2009), and the eerie mood she evokes is unnervingly potent. VERDICT A powerful story that will linger with readers.–Mahnaz Dar, School Library Journal
(I'm especially wowed by the mention of Wintergirls, a book I adore!) Thank you, School Library Journal!