If you're in New York City, I'd love to invite you to a talk I am doing for the NY Metro chapter of SCBWI on Finding Your Own Unique Voice on June 9. You do not need to be a member of SCBWI to attend.
Here are the details: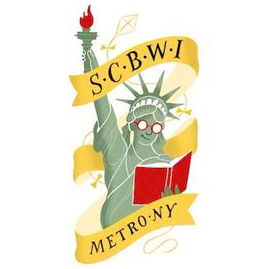 Tuesday, June 9, 7:30–9:30pm
SCBWI Metro NY Tuesday Professional Series
Finding Your Own Unique Voice: Taking Risks and Being True to Yourself as a Writer, with Nova Ren Suma
How do you find your voice as a writer—a voice distinct to you and only you? In this crowded publishing market, we must find ways to stand out, and it's not about chasing trends or trying to please everybody—so much of it is about being honest, brave, and distinctly yourself. In this talk, YA author and writing instructor Nova Ren Suma will share how she came to write her latest novel,The Walls Around Us, for herself first and the risks she took along the way. She will give craft advice on carving out a unique voice for your story and practical advice on building a career that is most true to you. Q&A to follow.
Location: Anthroposophical Society, NYC  | Tickets
For more information and to order tickets see here.