I truly can't believe this! The Walls Around Us was just named a Great Read of 2015 by NPR! NPR's Book Concierge features books that NPR staff and critics loved this year, and my book is among them!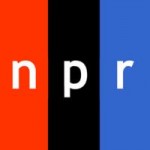 The Walls Around Us is included in some incredible YA company, and under my favorite category so far, "Ladies First."
And just look what they said about the book:
"Part ghost story and part love song to teenage girls, this book illuminates both the beauty and the pain of youthful friendships. It paints a raw and unromantic portrait of the little societies that girls create, whether in the dance studio or the prison yard."
That is everything I hoped for someone to see in my book. Thank you so much, NPR!