I have a short story in an upcoming YA anthology of Jewish authors edited by Katherine Locke and Laura Silverman. It's a Whole Spiel features a fantastic roster of contributors and is forthcoming from Knopf in Fall 2019.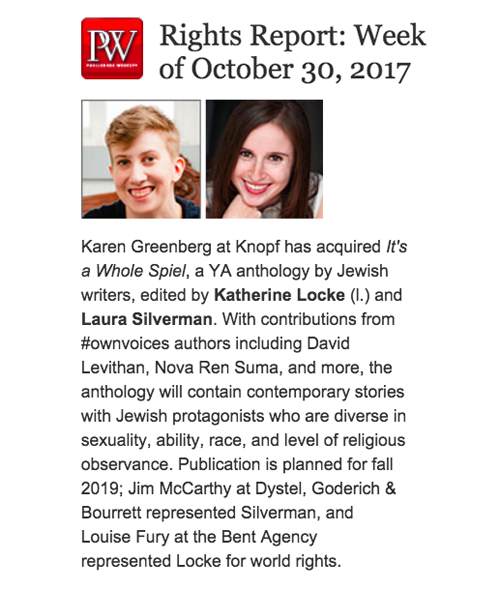 The It's a Whole Spiel anthology will contain contemporary stories with Jewish protagonists who are diverse in sexuality, ability, race, and level of religious observance. My own short story is about a girl reconnecting with an ancestor who left religion behind and changed his name to sound less Jewish. Through an antique camera and a chance encounter at a flea market, she finds a way to be fully herself for the first time.
The anthology features some incredible Jewish authors writing in the YA field today, including Dahlia Adler, Adi Alsaid, David Levithan, C. Alexander London, Hannah Moskowitz, and Rachel Lynn Solomon.
You can add It's a Whole Spiel on Goodreads, and keep an eye out for the cover reveal!